Website Disclaimer
Please be advised that this website contains content and images not suitable for minors. If you are under the age of 18 or are offended by adult oriented websites, please browse elsewhere.
By choosing to continue past this disclaimer, you release and discharge the owner of this website and all parties involved with the creation, maintenance and hosting of any and all liability which may arise from your actions.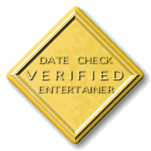 Your Flirty Girl Next Door Dream Girl
I am a true artisan of my craft, I love what I do; no acts, no drama, just pure ecstasy.
I am able to ease you into a state of relaxation with my down to earth, witty conversation. Once we are comfortable, I will take your breath away...
A well rounded and adaptable woman, I am equally willing to don our team's colors and watch them win, as I am to dress elegantly, charm your coworkers, and be the envy of your corporate event... all while blowing your mind behind closed doors!
Nothing is more intriguing to me than connecting on a true and deep level, to revel in experiences outside of the norm. Let's dive in and together! Are you brave enough to explore with me?
I hope to hear from you soon!
xoxo
Allie
Specially signed, sealed, and delivered to your door with a phenomenally beautiful smile, captivating eyes, and keen sense to leave you satisfied and yearning for more...
Don't miss your opportunity to experience my exceptional skills! Don't believe me?
Check out my reviews:
I never rush our interaction. A one of a kind experience, tailored for you is my specialty.
​
Meet Allie...
My guests frequently ask me how long I've been doing this, and why they haven't had the opportunity to meet me sooner. "Where have you been hiding all this time?" is their common refrain. Well, 2017 marks my 6th year exploring this lifestyle. I say "lifestyle" because this encompasses so much more to me than just an income stream. I enjoy the people I meet, the places I get to travel, and the experiences along the way. But most of all, I just LOVE the pleasure. Plus, I'm really good at what I do, if I do say so myself!
​
So, I haven't been hiding, but I've been slowly finding my place in this exciting lifestyle. Prior to this, I was stuck behind a desk, wasting away at an unsatisfying 9-5 job, working under an unqualified, micromanaging boss, who annoyed the hell out of me. I didn't see myself staying there long, but I was somehow stuck. That all changed though. Have you ever had one of those moments in your life where something is said to you that completely flips your perspective on the situation? A life defining, light bulb moment where a fork in the road makes you decide which path to take? A point of no return? Well, one day, my manager said something to me that was completely unbelievable and frankly insulting in front of my fellow coworkers. At that moment, instead of getting embarrassed and swallowing the humiliation, I channeled my inner Scarface from Half Baked and said "Fuck you, I'm out!" Then dropped the mic and left. One of the best decisions of my life and a pretty epic 'I quit' story!
This lifestyle is so fulfilling yet challenging, and allows me to continue to grow as a person. I am free and independent; no longer am I a cog in a boring ass machine. No more corporate ceilings! Every morning I wake up with a smile on my face and a desire to go to "work". I've met the most incredible and interesting people, both fellow ladies and gentlemen, who make it all worth while. I am able to live comfortably, while still pursuing all of my interests, including taking culinary classes and interesting college courses, going to art galleries and shows, practicing yoga, and enjoying other random adventures!
I am a real down to earth girl. I love sports, staying active and healthy, and keeping up with the latest trends. I love having a relaxing and having some good old fashion fun, all while maintaining a devilish smirk on my face. I am sweet and sarcastic, with just the right dose of naughtiness mixed in. I am that basic white girl whose panties don't always match her bra, who wears goofy ass socks, and loves blasting music and dancing around with as little clothes as possible. I'm the same in a session as I am in my everyday life. I don't believe in hiding behind a facade. When we meet, you're meeting the authentic, real Allie. Getting dolled up is always fun, but I'm also equally comfortable in boy shorts and sneakers.
One of my passions is giving back by donating my time or money to various causes around my local community such as feeding hungry children, helping the homeless with shelters and food kitchens, promoting cancer awareness, supporting the Big Sisters initiative etc. If you follow me on twitter (@BeckyBendover), you'll periodically see me offer specials centered around this type of thing. I've been fortunate in my life to be able to do what I want and I won't take that for granted, and I'd love to be able to help others in anyway I can. If you enjoy doing the same thing, I'd love to spend our time volunteering together, where we help out at a food kitchen for example and then retire into our own world. Just an idea!
I have always been a curious person. Even growing up, I enjoyed learning about myself, about my pleasures and what pleases others. When you are with me, you are the center of my universe and I aim to please you. It is not just a want, but a need. All human beings need to feel wanted, desired, and at the center of someone's universe, and that is what I want to give to you. I appreciate someone who is quick witted, and who can take it as well as dish it out. Humor is extremely important as I believe that is where a true connection lies. If you can keep me giggling and on edge, then we will have an extraordinary time. So, please reach out and contact me if you've read something that intrigues you!
Xo,
Allie
Stats
5'10
All Natural 36C
Athletic
Hobbies: Sports, Photography, Culinary
I love you with all my butt ... I would say heart, but my booty is bigger.
Email is my preferred method of contact.
​
​
​
All new friends must submit to screening. This is neither negotiable or something that I take lightly. Screening keeps the both of us safe. You should worry more if a lady does not ask for screening, then to worry that screening will somehow be compromised. I take privacy and discretion very seriously.
​
Acceptable Forms of Verification:
​
Recent References from Reputable Friends
Verification Website Membership
RS-AVS + 1 reference
​
Employment
I do offer a discreet employment screening option for those who are new to this lifestyle. Please either fill out my booking form, or reach out to me directly if you'd like to use the employment screening option.
​
There are quite a few things that do not apply as screening by itself, but can be helpful if you have at least 1 of the below..
LinkdIn Membership
TER membership (with reviews/whitelists)
Professional Online Presence and
Sending a Photo of State Issued ID (prior to session)
​
**The key to completing screening is trust and willingness. Once you're confirmed and marked as verified, all your information is deleted. Being willing to send the necessary documents, and answer the questions I have makes it much easier for the both of us.**
Screening is for the better good of our whole community.
​
Please:
Please keep our email exchange free of any explicit languages, references, or photos. My email is for scheduling only. I have a very busy life as well and I am not always able to chat in between meetings. Lets save our conversation for when we meet face to face.
​
If you ask me a question, and the answer is easily found on my website or in my reviews, I will ask you to check my website or TER. There are some things that I prefer to not discuss, which is why include them here.
​​​
Please have my donation pre counted and in an unsealed envelope upon arrival.
If I am meeting you at your place, please leave it on the bathroom vanity. If you come to met please place it in plain view. If we are meeting in public, please have the gift in a discreet envelope inside a gift bag.
Preferred Contact Method For New Friends:
You know what's really powerfully sexy? A sense of humor, a taste for adventure. A healthy glow, hips to grab on to. Openess. Confidence. Humility. Appetite. Intuition... Smart ass comebacks. Presence. A quick wit. A woman who realizes how beautiful she really is.
Don't follow me on twitter?
See what you've been missin'!